5 Tips for Stress-less Commuting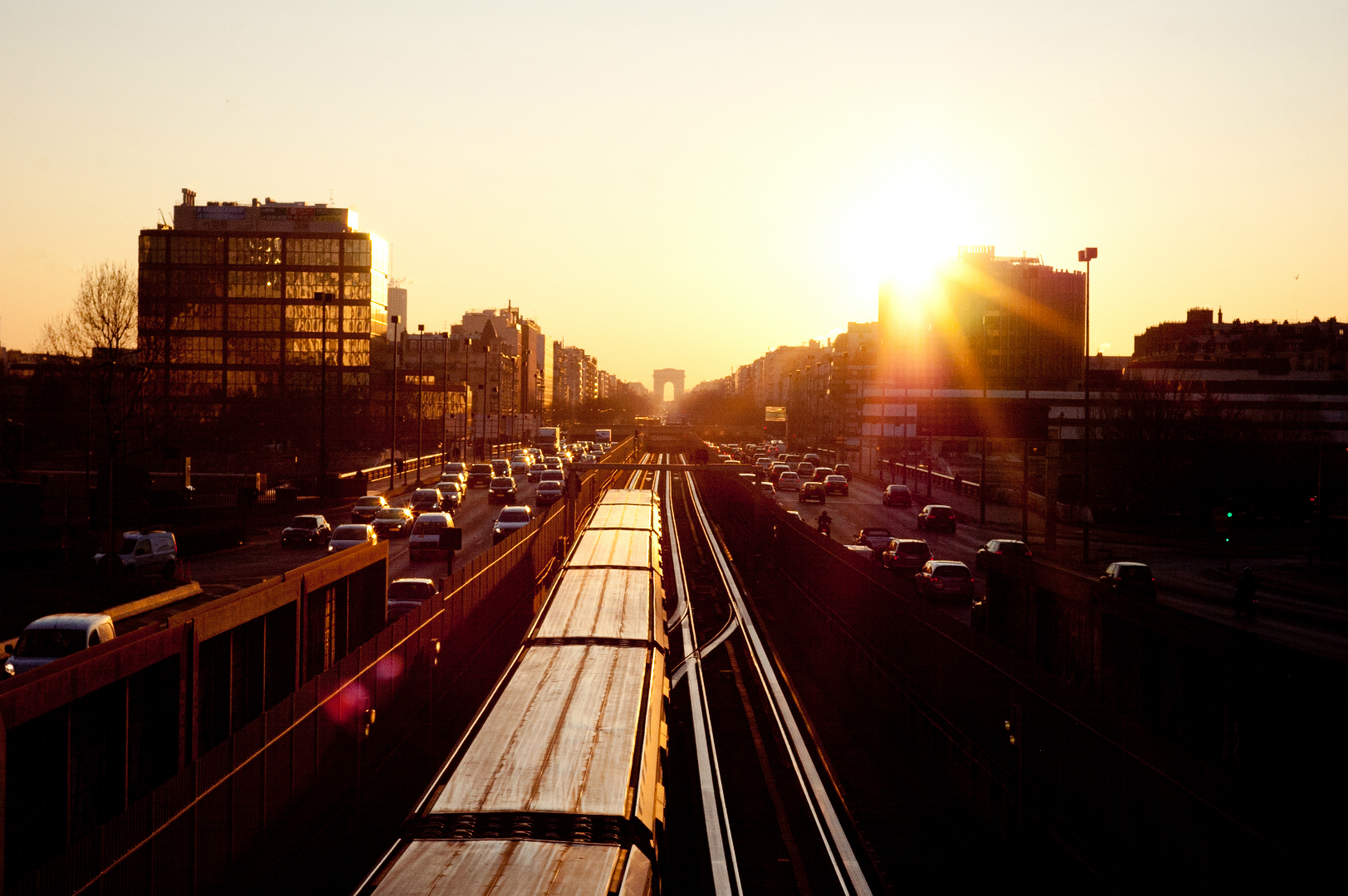 Peace….
It does not mean to be in a place where there is no noise, trouble or hard work.  It means to be in the midst of those things and still be calm in your heart.
– Anon
Los Angeles is notorious for its traffic. The clients I see in the office often complain about it. If fact, ask any person in LA and they will tell you, "Oh the traffic is horrendous! I can't believe it took me 'x' amount of hours to get from point A to point B." And as a fellow Angeleno who drives these freeways every day, I can attest, Los Angeles does indeed have a lot of traffic. In fact, when I used to work in the downtown area, it would take me an hour and half to go 26 miles.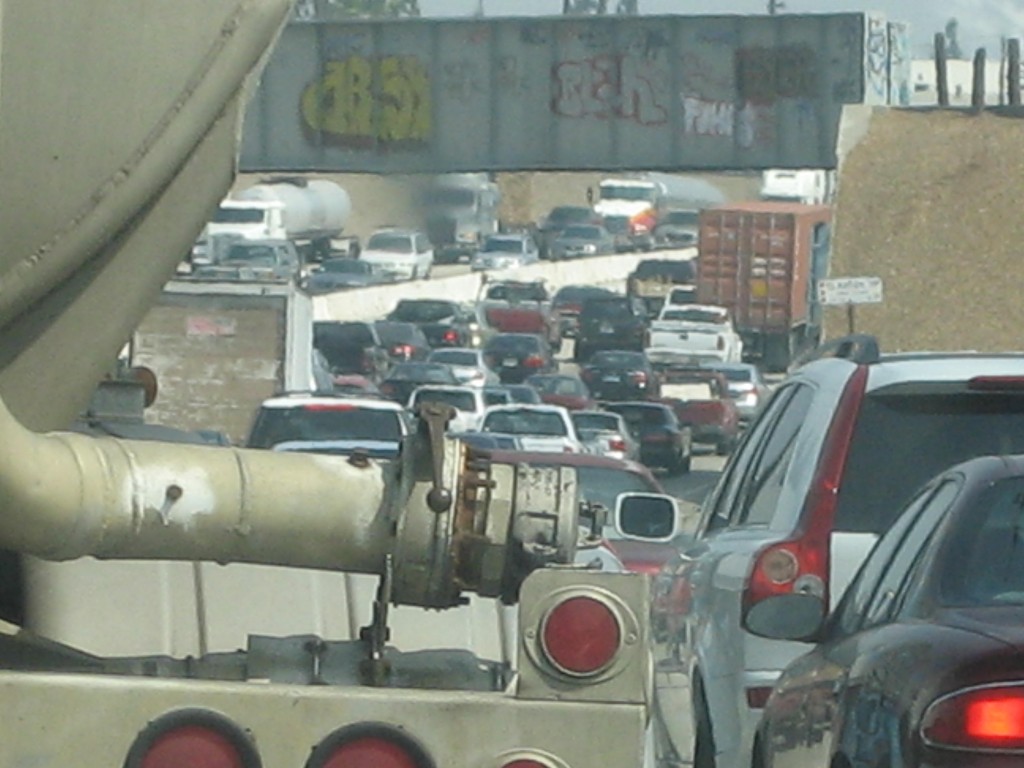 I often thought of ditching the car and taking the bus but my job was one that required me to be in several places in a given day and my rationale was I'd rather be in my own car stuck on the freeway than in a bus stuck on the freeway.  Thank goodness not everyone thought the way that I did, or else there would be even more traffic.
My point, though, is not to convince you of why I didn't take the bus. My point is that Los Angeles has a lot of traffic; and that it doesn't have to be a bad thing!  My view is this: there are two ways to be in traffic; you can choose to be pissed off, irritated, disgruntled, discontent, and unhappy about sitting in traffic, or you can choose NOT to be pissed off, irritated, disgruntled, discontent, and unhappy about sitting in traffic.  Either way, and I love this part, you are STILL stuck in traffic!
Quite frankly, we are almost programmed here in Los Angeles to react to traffic from a negative perspective.  Time to change the programming! Time to make a different choice. So this is what I do, and these suggestions may work for you or not but by all means, give them a try. And if you have any ideas that you use that I have not mentioned, I'd love to hear what they are (email me on my Contact page.)
1) INFORM
This may seem like common sense but first things first, if you know you are going to be late because of the traffic, call wherever you are going and let them know.  Now everyone is in the loop and if they are from L.A. you'll probably get a sympathy moan from them and then you're good.  By good I mean everyone knows you're stuck in traffic and there is nothing, and I mean nothing you can do about it, so you may as well chill. You'd be amazed how a simple phone call knocks off about half the stress right there.
2) BREATHE!
We've all heard this and it almost doesn't need to be said here but BREATHE. It's amazing what a few deep breaths can do for your patience.  People will tell me "but I don't remember to take deep breaths because I am so irritated." And I reply, breathing isn't something that you have to remember, you are already doing it. What you have to do is be AWARE of it and use it consciously.  As soon as you get the sense of being irritated, that is your cue to slow down and take a deep breath.
3) DO SOMETHING POSITIVE
One of my favorite ways to help pass the time while stuck in traffic is to listen to books on tape. This is a perfect way to stay caught up with my reading and it makes the time go by so quickly!
4) EXPLORE
One time I was simply sitting listening to calming music (which is another way to chill) and right in front of me, and all my other freeway mates, flew a hawk with its dinner in its talons!!  "WOW" was all I could say.  I quickly looked around to make eye contact with others who may have witnessed the scene but no one else had noticed; bummer for them! So now when I'm stuck in traffic, I glance up once in a while to explore and see what other treasures might be flying by.
5) PLAY
One of my favorite games I like to play is the "license plate" game.  Many of you have either heard of this already or have had fun playing it while on a family trip in the car.  It's also fun to play as an adult and it's a great way to get from point A to point B when stuck in traffic. The goal is to try and get through the alphabet before you arrive at your destination.  You begin by looking for the letter A, then B, C, D and so on.  It almost feels like a "meditation" in a way because you are not thinking of anything else except finding the next letter. And because you're NOT thinking about all the things that have to be done, inevitably you feel less stressed and before you know it, you are where you need to be.
The point with this list is to bring to your attention another way of being in traffic.  Like the quote infers, no matter where we are, even stuck on the 405, we can be at peace. I invite you to be at peace while stuck in traffic, go ahead, give it a try.
Blessings,
Lynne-Anne