Have You Fallen Out of Love With Your Job?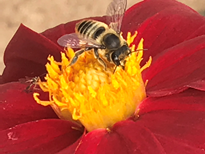 Do you dread getting up in the morning and heading to work? Do Monday mornings create a sinking feeling in your belly? Does everyone and anyone at work irk the heck out of you? Do you fantasize about quitting, but then get anxious that you couldn't live without it? If you answered "yes" to any of these questions, you may have fallen out of love with your job.
But all is not lost!!
Often clients will say "I can't leave my job because I'll never find another that pays this well and with my lifestyle (or the kids tuition) I need to stay, but I'm so miserable!" As a life coach who specializes in personal and professional happiness, I can offer hope that you can feel some passion for your work again.
Here's the key, if leaving truly isn't an option and you need or want to stay at this job, there are a couple of simple changes you can make that will not only help you see your job through a different lens, but also reignite the passion that got you to take this job in the first place. These changes are simple, easy and don't require you to change anything at work.
First, and this may sound strange to some, take a different route to work.
We are creatures of habit and I'm sure you could get to work with your eyes closed. As Mark Waldman, a neurological psychologist for LMU, states "Habits create a path in our brain that after time become old, stale and crusty. The best way to create a new pathway in ridding boredom is to take a different route".
By going to work a different way, not only is the autopilot turned off, but all of your senses perk up, you are looking at different things, needing to actually think about the way to drive to work. Bottom line—your brain gets stimulated because it was forced to be "at attention" when taking a different route. You then go into work with a greater sense of awareness, a readiness that may assist you in feeling a little differently about your job. Why? Because when your brain got stimulated, it opened an opportunity for you to see things differently.
Second, take moments out of your day to breathe. "What? Aren't I already breathing?", you ask. Once at work, you may find yourself in constant stress—the deadlines, the meetings, the multi-tasking—there is a 3 minute technique that can bring everything down to a manageable pace and it looks like this: simply stop what you are doing, set your phone to 3 minutes and focus on your breath.
Literally stop and breathe. This may sound rudimentary and even like a waste of time but the truth of the matter is, we don't do nearly enough "conscious breathing" as we should.
Conscious breathing is taking ALL of your attention (and it's just for 3 minutes) and placing it on your breath. Inhale. Exhale. Inhale. Exhale. For some, visualizing the word "inhale" coming into your nose and "exhale" coming out of the mouth helps keep the mind busy yet off of work-related thoughts. I do this each hour, yes every hour, I stop for 3 minutes and consciously breathe.
Not only does this conscious, mindful breathing create a moment of peace in your over-worked brain, it also relaxes your internal organs as well; your kidneys, liver, heart, intestines all take a chill pill for just a few moments; and with a daily routine, it can have long lasting physiological effects on the body. Some have reported that their blood pressure has lowered and that their mind actually felt rejuvenated after some consecutive days of conscious mindful breathing.
And the results at work? You may feel more patient, see things from a different prospective because you brain has had a chance to slow down and really process what is going on. And then you realize that things aren't as bad as they seem and that those moments of feeling overwhelmed and exhausted were just moments. You may also find that after your 3 minute break that a new thought or outlook has come forward, offering solutions to your stress.
If after you try this 3 minute exercise on a regular basis and you still feel stressed, you know what that means; you need to make it a little longer! If that still doesn't work, then perhaps a meeting with a life coach can help you assess whether or not this job is a good fit for you.
But seriously—try taking a different route to work and give the 3 minute exercise a chance, you may be very pleasantly surprised.