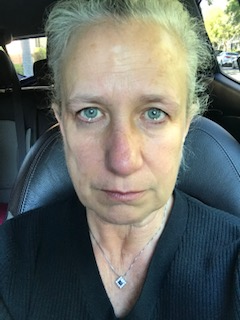 The music, the decorations, the hustle and bustle of shoppers, all trying to get ready for the holidays. And then there's the loss, the void, the emptiness that is felt, the holidays can be a truly challenging time if you have recently, or even not so recently, lost a love one. I am try to be cheerful, get in the holiday mood, but the second I'm by myself, and that's usually in my car, I lose it. The tears, the heavy heart, the missing of this person dives right into my core. Dang! Why does it have to be so painful? And yet, it is. It just is. So I blow my nose, dab my eyes and keep on going on. There is no real way to deal with grief over the holidays. For me it's allowing myself to just hang there, be in it the sadness because it is f..ing sad. Just let it be and try not to rationalize my way out of it. Then the next minute passes, and another, and I realize I just have to keep on going. I remind myself to take a deep cleansing breath and let it out with an audible sigh. I do this again and then again. And somehow, ever so slightly, that heavy feeling softens. I put my hand on my heart and reach for gratitude. Grateful for the time, the memories and the deep inner knowing, that this person is not really gone, just her body is. I close my eyes and breath in the loving energy of this dear person, allowing a smile to come to my face, their spirit lives right here, right in the center of my heart. With one more breath, I open the car door and continue on.
If you or someone you know is experiencing grief over the holidays please reach out to me, I am here for you—we can do this together.
Much love and richest blessings~
Lynne-Anne, your personal success coach.