I referred me and my friend!
Success Stories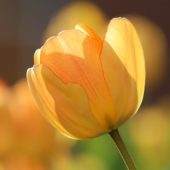 Bryan C.
Actor/DJ Los Angeles, CA
I referred me and my friend!
Lynne-Anne McGrail is an amazing life coach.  I used her when I was making an important decision whether to change up my theatrical representation (Yes I'm an actor).  She guided me through her different techniques and I was able to move forward, leave that manager, get a new one and get closer to my goals.  She's nurturing but also methodical about reminding you to stay on top of the goals you create.  I recently referred her to a friend who was also making some big decisions regarding life choices and he really enjoyed working with her as well.  Big thumbs up!!!  She's the best!